WELCOME
Dear Friends,
The Jesuit Management of St. Stanislaus Institution has pleasure in hosting the IGCSE Section of its Secondary Education efforts on our large campus. This is an initiative to respond to the need for an international workforce, in which Indian human resource will have to play a crucial role, since India will be the only country in the world, by demographic trends, to have a surplus workforce by 2020.
Global skills can be developed best in an internationally recognized system, of which the Cambridge IGCSE is a prime example. With different teaching-learning methods, better infrastructure, an international curriculum and the Jesuit all-round education of the whole person, the IGCSE section holds promise for a meaningful contribution to a just and egalitarian society in India and beyond. We are grateful to the competent and committed faculty who work with a passion and ensure a successful venture."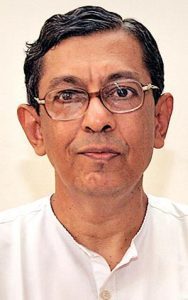 Manager Dr. Frazer Mascarenhas S.J.